Journal, ISO date 2018-05-31
Work
Supposedly not too much work to do today/tonight. Seems to have taken nearly two hours still though. Mostly catching up on emails and fixing a couple of urgent consultancy customer issues.
Decided not to publish my next journal tonight; prioritising a few extra minutes of sleep instead.
Holiday
Morning visiting family, our big two having had a sleep over there. They're even more tired than before. In fact, we all are.
Visited Cromer town for the afternoon, including Upstairs Downstairs for a browse, a bit of book shop exploration and the lifeboat museum - which was surprisingly good. The museum is fairly small, but it's packed full of interesting things to read and, most importantly, of things for the children to do.
We came back to the hotel especially to get dinner at the attached Brewers Fayre (by child request), only to find it fully booked! Thankfully they managed to squeeze us into the bar area (after some family "discussions" started about whether to wait or go elsewhere!).
Children managed to behave a bit better overall today, although the youngest still managed to fit in a few tantrums.
Bedtime could certainly have gone better though!
Maybe we'll all manage a rest when we get back from holiday.
Photos
An actual lifeboat in the middle of the museum: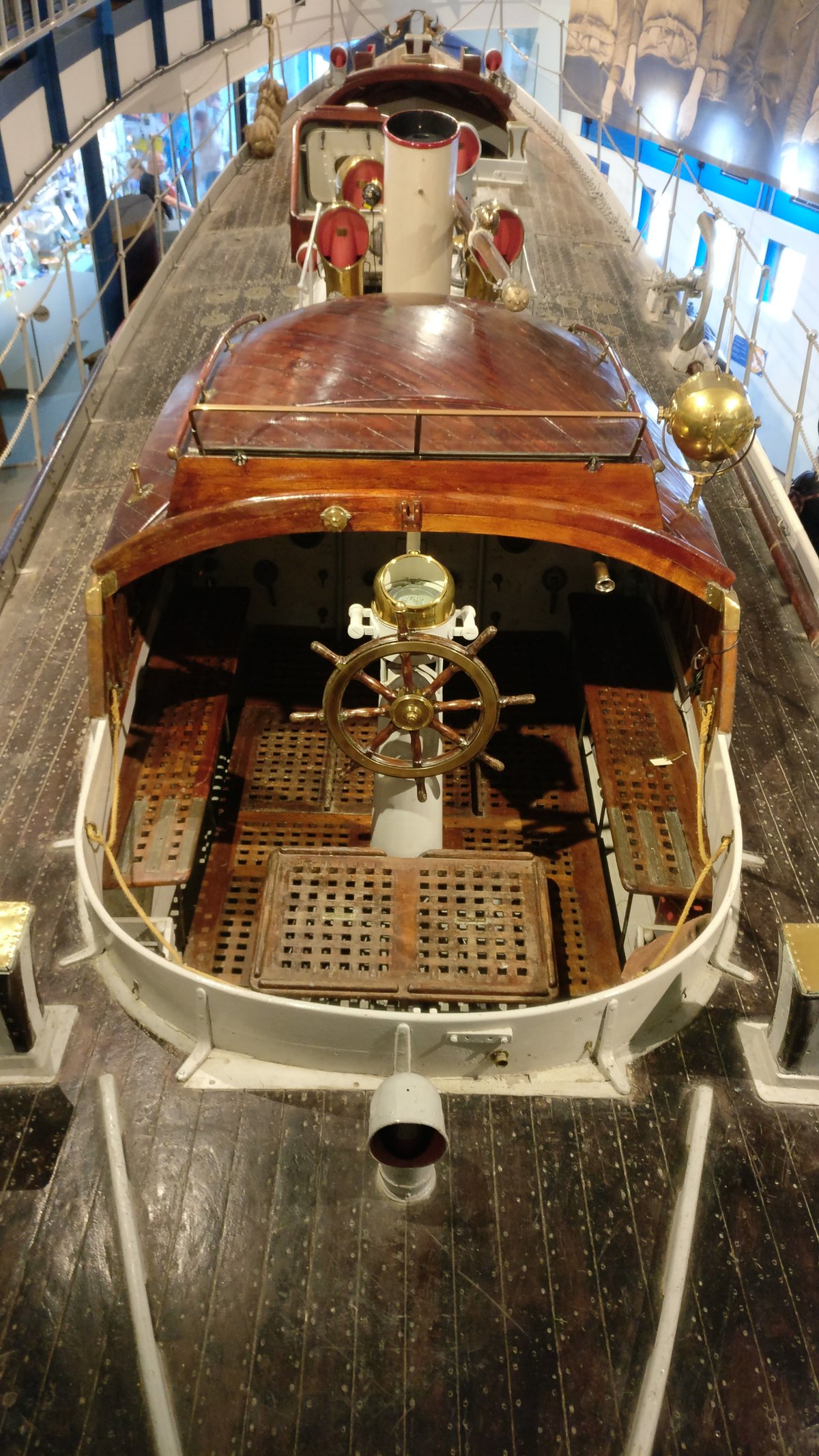 A slightly rusty tractor on Cromer beach: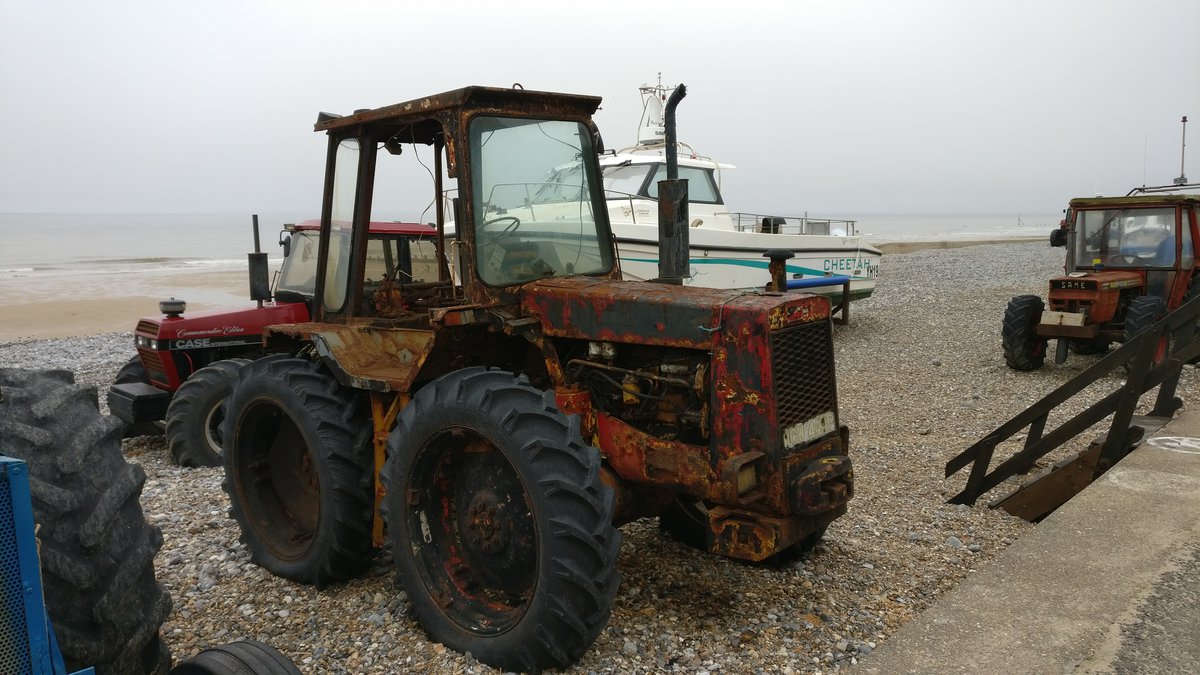 Cromer mist strikes again: