March 2022 Update
Roughly every month I write an email that I send to my PaTMa mailing list with updates, news and property stats - pretty much whatever I've been thinking about or working on recently. Having been writing these emails for years, it finally occurred to me that I should start posting them here as well!
---
It's been a while since I last sent one of these updates so there's a lot I could potentially cover! To keep it short though, I've selected just a couple of PaTMa changes along with a selection of my recent podcast episodes. I hope you find it interesting.
Completed user interface changes
The large majority of the PaTMa user interface updates went live in January, but just a few areas weren't quite finished. These were all completed and released in February, so now all areas of PaTMa (Property Manager and Property Prospector) are available with updated page layouts, more consistent visual elements and are fully supported on mobiles.
Here's a reminder of how the improved pages now look...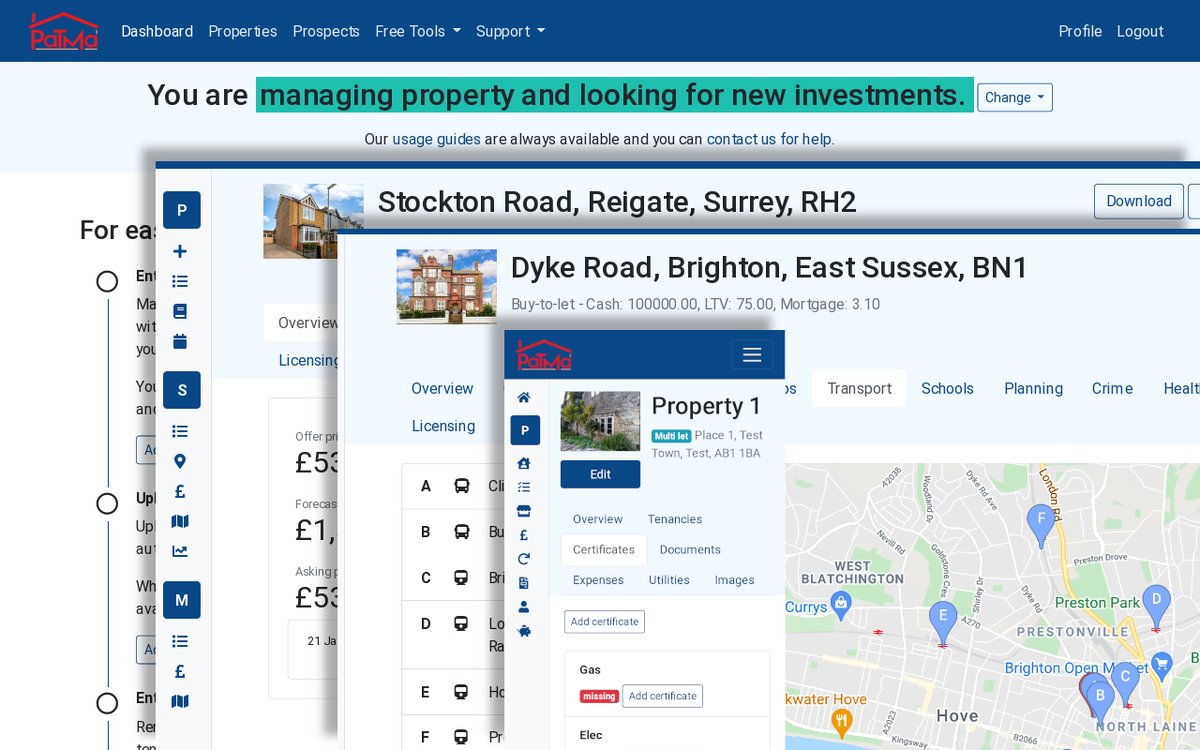 Faster and bigger inventories
Property Manager includes a complete inventory builder - with support for recording room by room, and wall by wall details. Every inventory item can also have images attached to provide evidence of the current condition.
Recent updates mean that many, many more images can now be included in a single inventory. Generating the inventory PDFs is now much faster, more reliable and also produces smaller files for easier distribution.
The Business of Property podcast
Stuart and I have been chatting about our property businesses, as we often do, in the last couple of months but we've also been talking to some great guests you should have a listen to:
Remember to subscribe to The Business of Property podcast to get new episodes every week.
I hope you have a great weekend.