Report from the June Micropreneurs Social
The combined Tweetup and Redhill Micropreneurs social in Reigate this month was an excellent and enjoyable evening.
It was attended by about 20 local people, mostly with some kind of small business. Some were full time (or parent time) on that business while for others it's currently a sideline.
Just a few of the walks of life (and businesses) represented were: business coach, marketing, graphic designer, UX designer, photographer, electrician, policeman, Reigate blogger, professional networking and web developer.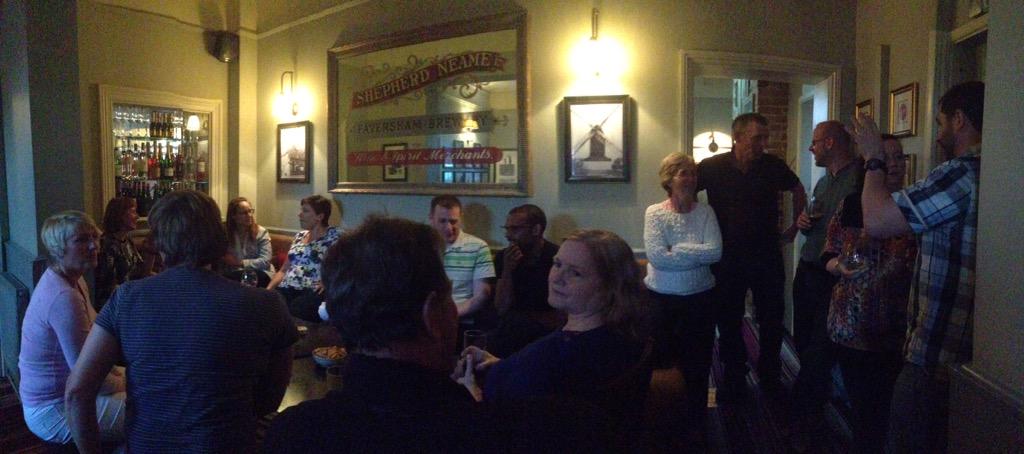 (Image provided by Wendy.)
Everyone was very friendly and the conversations were easy. I wasn't part of everything talked about but to give a quick flavour here are a few if the topics I heard being discussed:
Changes that parenting brings
Co-working and what it is
Commuting (or not)
Finding good people
Getting paid (or not) for time spent quoting
Getting started blogging (building an audience)
Quality of work
Schools
Selfie sticks!
Technology saving time on police taking statements
The hidden work in wedding photography
The strange things Reigate people like to read!
I'm really looking forward to the next social evening on 15th July (7:30pm), this time in Redhill at The Junction pub. You're welcome to turn up on the night if you want to meet some friendly locals. To get email reminders of future events you can join the mailing list here.