RunLondon Completed
Against all expectation I have actually managed to complete the Nike RunLondon 10k! I even managed it in a quite respectable 55 minutes and 12 seconds.
I did the run with Rachel and Ed (who did it last year too and was the inspiration for Rachel and me to join in this time around). Rachel completed it in 1 hour 9 minutes and Ed managed 54 minutes.
Here we are in our lovely orange t-shirts, post race: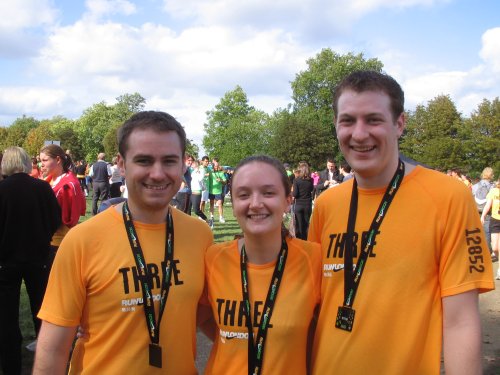 Despite having run several 10k's in the gym during the weeks leading up to this event, I found the actual run to be rather more difficult. So now I have a good target for next year! To manage a run that isn't actually painful and in less than 50 minutes.